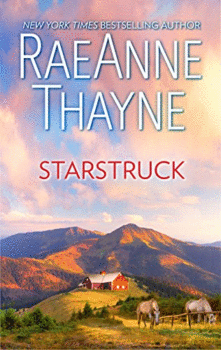 Cowboys of Cold Creek Novella #.5
April 10, 2017
Harlequin
Available in: e-Book (reprint)
Starstruck
Available as a single edition eBook for the first time, revisit a classic holiday love story by New York Times bestselling author RaeAnne Thayne!
Justin Hartford is a jerk! Sure, Ashley Barnes may have had his picture in her locker back when he was a Hollywood heartthrob, but now that the former idol's daughter is causing trouble in the classroom—and Justin doesn't seem to care one bit—kindergarten teacher Ashley is definitely over her school-girl crush!
Or at least she thinks she is, until she gets to know this sexy single dad up close and personal.…
Originally published 2006 and November 2014 from within Together for Christmas anthology in hardcover and eBook.