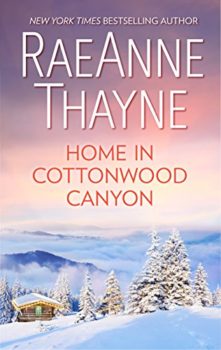 Searchers Book #3
Originally Never Too Late
March 27, 2017
Harlequin
Available in: e-Book (reprint)
Home in Cottonwood Canyon
For all their obvious differences, medical resident Kate Spencer and recently freed—though-wrongly-imprisoned Hunter Bradshaw have one big thing in common: both of them have holes in their past they were sure could never be filled. So when Kate, née Charlotte McKinnon, announces her plan to take a road trip to try to find clues to her real identity, ex-cop Hunter offers to go along for the ride. Only for protection, of course.
But there's where their trip took an unexpected turn. For Kate, who'd loved Hunter from afar for years, found no answers, only more questions. And Hunter, with Kate by his side, saw that even though yesterday might be murky, today was dawning clear and bright.
Originally published May 2005 as Never Too Late in Silhouette Intimate Moments #1264 in mass market paperback.