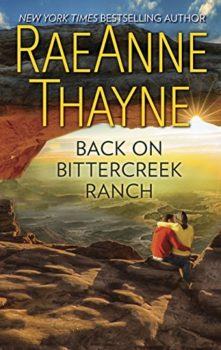 Searchers Book #4
Originally The Interpreter
May 14, 2018
Harlequin
Available in: e-Book (reprint)
Back on Bittercreek Ranch
A woman with amnesia and a former FBI agent find themselves in grave danger—and fighting an irresistible attraction!
He found her, barely conscious, on a dark Utah mountain road—a woman with an affinity for obscure languages and seemingly no memory of her identity. But ex-agent Mason Keller was not about to fall for that—and despite his attraction to her, he had the children entrusted in his care to think of….
Children that "Jane" found irresistible—after all, they, like she, were lost souls. Then her memory returned and she learned a lot of things she'd rather have forgotten. Like how much danger she, Mason and the children were really in. And how, like her past, her feelings for her rescuer were destined to be a permanent part of her life….
Originally published August 2006 as The Interpreter in Silhouette Intimate Moments #1380 in mass market paperbck.