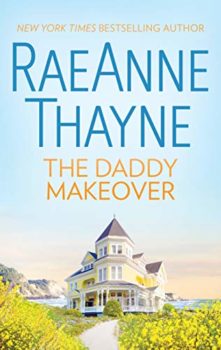 Women of Brambleberry House Book #1
May 5, 2014
Harlequin
Available in: e-Book (reprint)
The Daddy Makeover
THE ICEMAN COMETH…
Hotel mogul Eben Spencer had learned long ago to keep his eye on the ball and his emotions under wraps. And where had this philosophy got him so far? In business, to the pinnacle of success. And in his personal life, it had brought him one beloved, if unhappy, little girl, and one shattered marriage. And he was not about to embark on another one anytime soon….
But then he met Sage Benedetto. The bewitching nature girl was everything Eben was not—warm, emotional, open—and everything he'd never dreamed he'd want. But lately he was having very different dreams….
Originally published October 2007 in Silhouette Special Edition #1857.