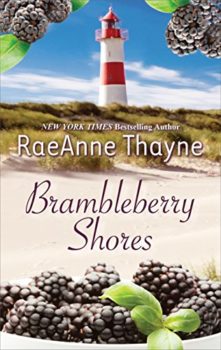 Women of Brambleberry House Books 1-2
February 16, 2015
Harlequin
Box Set
Available in: e-Book
Brambleberry Shores
The Daddy Makeover
(originally published October 2007 in Silhouette Special Edition #1857)
Eben Spencer learned long ago to keep his eye on the ball and his emotions under wraps. This philosophy has taken him to the pinnacle of success in business. But in his personal life, it led to a shattered marriage. So it's just him and his little girl…until he meets Sage Benedetto. She's warm, emotional, open—everything Eben is not. Sage's bewitching nature soon has this tycoon rethinking his future….
His Second-Chance Family
(originally published January 2008 in Silhouette Special Edition #1874)
As a teenager Julia Blair found more than fun in the sun at Cannon Beach. She found a home—in the arms of her first love, Will Garrett. A bright future stretched out in front of Julia…. Though life hadn't worked out as planned, here she is, back in Cannon Beach, with her two kids in tow. Only to find Will there, too. Julia believes Will can still make her dreams come true, but will he let her into his heart to do the same for him?