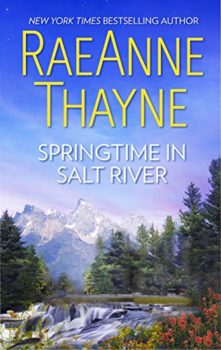 Outlaw Hartes Book #2
Originally Taming Jesse James
March 13, 2017
Harlequin
Available in: e-Book (reprint)
Springtime in Salt River
Jesse James Harte grew up as wild and untamed as his Old West namesake, but now he's the law in this stretch of the Wyoming high country. That meant trouble is his business—and if he'd ever seen somebody in trouble, it was the town's new schoolteacher, Sarah McKenzie.
She is as beautiful as a mountain meadow in springtime. But the haunted look in her eyes says she's running from something—something that might be catching up with her. He ached to protect her, to take that look away—and make her his forever.
Originally published March 2002 as Taming Jesse James in Silhouette Intimate Moments #1139 in mass market paperback.