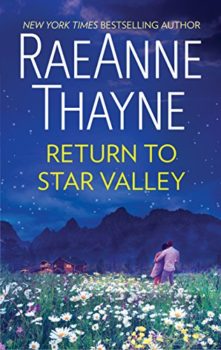 Outlaw Hartes Book #3
Originally Cassidy Harte and the Comeback Kid
January 15, 2018
Harlequin
Available in: e-Book (reprint)
Return to Star Valley
Ten years ago, Cassidy Harte had stood at the altar waiting for Zach Slater. And when he didn't show up—and was said to have disappeared with her brother's flirtatious wife—she did the only thing she could do. Held her head up high. Helped raise her motherless niece. And swore never to get involved with a man again.
And then back into her life walked Zach—with an "I'm sorry" on his lips, an explanation she refused to hear and the vow that he would make her his once again. And this was one vow he was determined to keep….
Originally published April 2002 as Cassidy Harte and the Comeback Kid in Silhouette Intimate Moments #1144 in mass market paperback.