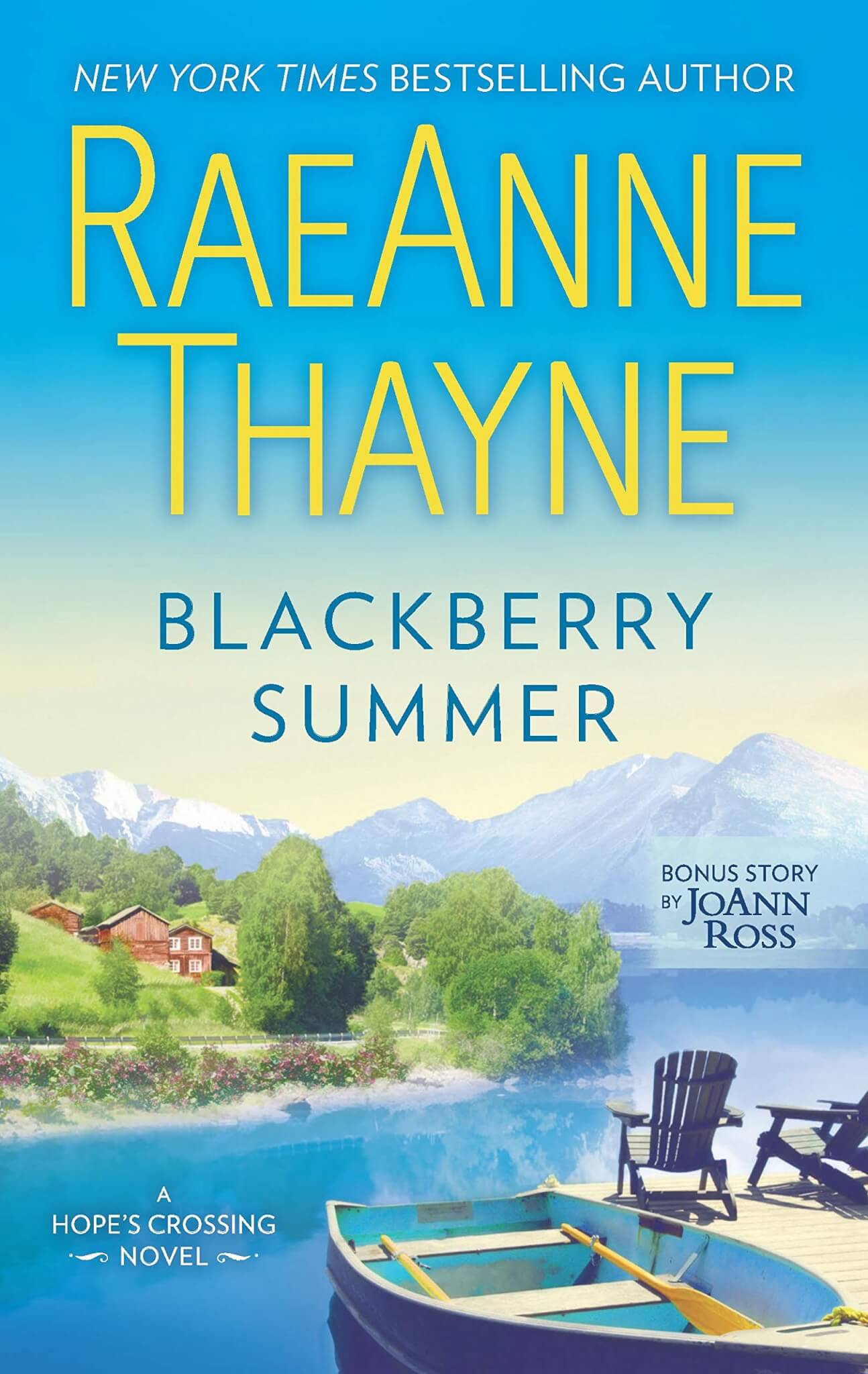 Hope's Crossing Book #1
April 30, 2019
HQN
Available in: Paperback, Audio, e-Book (reprint)
Blackberry Summer
Welcome to Hope's Crossing, a town that's as warm and welcoming as drinking a glass of lemonade on a porch swing…
Claire Bradford needed a wake-up call. What she didn't need was a tragic car accident. As a single mom and the owner of a successful bead shop, Claire leads a predictable life in Hope's Crossing, Colorado. So what if she has no time for romance? At least, that's what she tells herself, especially when her best friend's sexy younger brother comes back to town as the new chief of police.
But when the accident forces Claire to slow down and lean on others—especially Riley McKnight—she realizes, for the first time, that things need to change. And not just in her own life. The accident—and the string of robberies committed by teenagers that led up to it—is a message to the people of Hope's Crossing. The sense of community and togetherness had been lost during those tough years. But with a mysterious "of Hope" working to inspire the town, Riley and Claire will find themselves opening up to love and other possibilities by the end of an extraordinary summer…
Also includes a bonus story by Joann Ross.
Blackberry Summer was originally published June 2011 in mass market paperback and eBook.
Praise for Blackberry Summer
A Book-of-the-Month, Rhapsody and Doubleday Bookclub alternate selection!
"If you read only one book this season, make it Blackberry Summer." – Debbie Macomber, #1 NYT bestselling author
"Thayne's series starter introduces the Colorado town of Hope's Crossing in what can best be described as a cozy romance. … (A) gentle, easy read."– Publishers Weekly