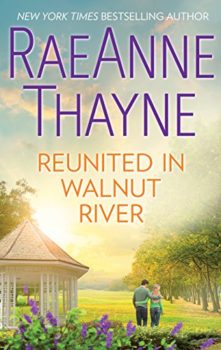 Originally A Merger...Or Marriage?
September 11, 2017
Harlequin
Available in: e-Book (reprint)
Reunited in Walnut River
Revisit the beloved Wilder clan in New York Times bestselling author RaeAnne Thayne's contribution to the continuity.
To snag a coveted promotion, financial whiz Anna Wilder has to close one last important deal: the takeover of her hometown hospital, Walnut River General. Black Sheep Anna never felt like she fit into the respected Wilder clan, and now her job is making the proposed merger personal—especially after she met her opponent in the boardroom!
Richard Green was the savvy attorney—and ex-love—determined to foil her plans. After one unbelievable kiss years ago, Anna ran far away from her home, her insecurities and the man who made her pulse quicken. But perhaps her return is a second chance in disguise. Can Richard convince Anna that this merger is bad business…and take over her heart instead?
Originally published June 2008 as A Merger…Or Marriage? in Silhouette Special Edition #1903 in mass market paperback.